Using of air travel cards
Use of Air Travel Pass
Use of Air Travel Pass - easy and convenient. Remember to purchase it online or via Contact Center before using.
The next step before your flight is the booking of tickets through the airline's website, where the system will automatically offer you a write-off from your Air Travel Pass.
See step-by-step instructions below
1. Choose a direction

2. Choose the required flight and the fare available to your type of Air Travel Pass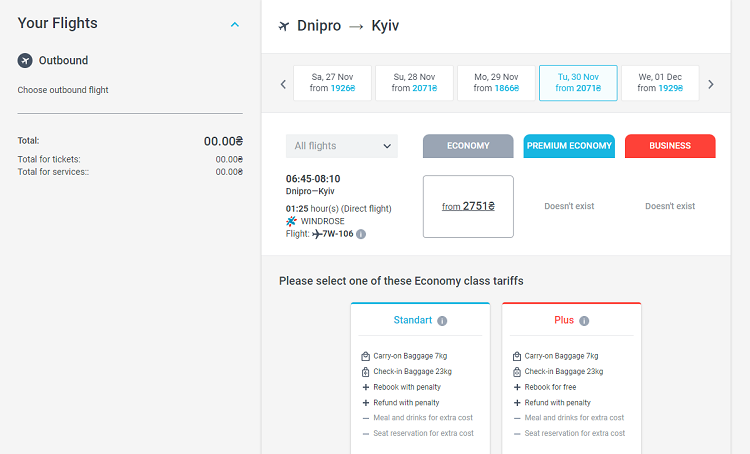 3.1 Fill in the passenger and order data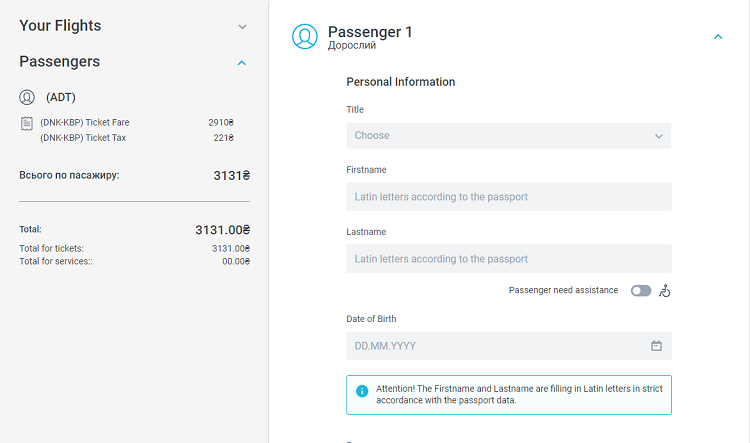 3.2 Fill in the Email and Phone number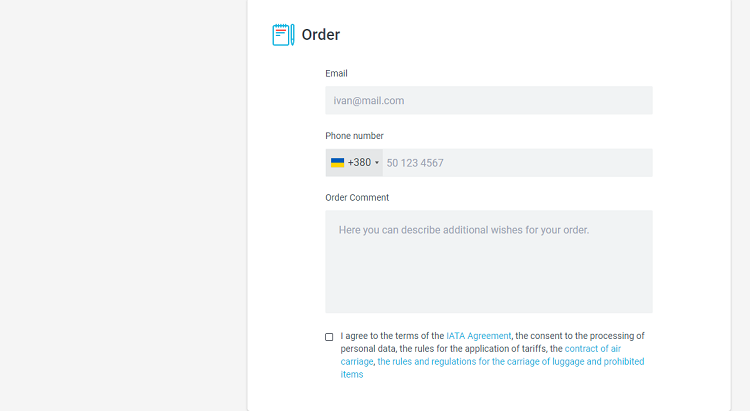 4. Choose the payment method "Air Travel Pass"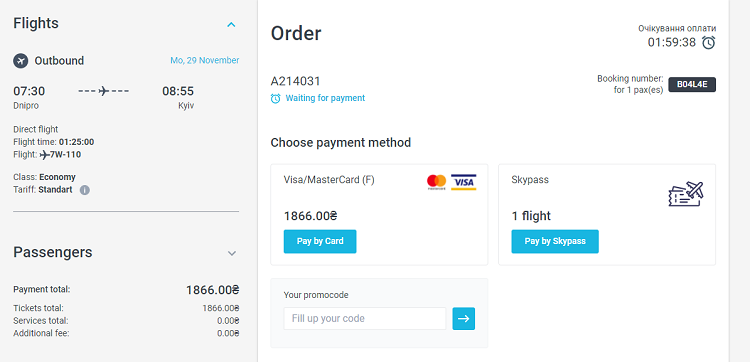 5. Enter the mobile number
Use the number specified at the time of issuance of the Air Travel Pass

6. Enter the code from the SMS

7. Choose Air Travel Pass (you can have multiple passes and use them at the same time)

8. Pay extra fees
If you have additional services or an infant you must pay with Visa/MasterCard payment card. Payment will be available after you choose Air Travel Pass.
9. Get your tickets to Email.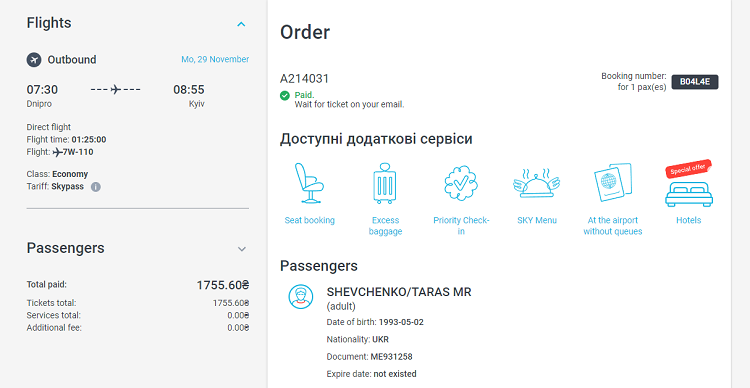 ---